Welcome to Sidas World | UK
As a Sidas World distribution partner we work daily with leading professionals in Podiatry, Physiotherapy, Osteopathy, Sport and Footwear Companies, all of whom have complementary expertise. Contributing responsibly so that everyone can enjoy their life to the fullest, thanks to solutions adapted to their feet and their body.
Sidas World | UK
Our Brands
Sidas  |  Therm-ic  |  Podiatech  | Sidas Academy  |  Point6  | Compeed
Who are Sidas UK
Established in 2002, Sidas UK are the sole distributors in the UK and Ireland of Sidas World Brands, Point6 and Compeed. Supplying specialist retailers and foot health professionals with a wide range of products and technology so they can satisfy each customer, patient or athlete with comfort, care and well being.
Our Brand portfolio has since grown, we now have internationally recognised cult sports brand Point6, and global leader Compeed in our portfolio of brands.
Sidas UK offer training workshops for our specialist retailers and foot health professionals from our Kendal training room. However, training workshops and seminars can be tailored to the specific requirements of each group.
In 2014, The Sidas Clinic was established…

---
The Sidas Clinic
Providing elite levels of service and care for everyone…
Based in the South Lakes town of Kendal we are a 'true' multi disciplinary clinic with two practice locations. From our two modern clinical locations we provide exceptional foot care and injury rehabilitation therapies in Kendal.
​Specialists in bio-mechanics and sports injuries, but also providers of excellent routine treatments and therapies.
​

Podiatry
Sports Massage
Injury Rehabilitation
The SIDAS Clinic is a specialist in the field of sport. Many athletes benefit from the know-how and innovation of Sidas products each year with the aim of improving their daily performance.
Our distribution channels
TO MAXIMISE OUR REACH, SIDAS UK OFFER OUR WELL-BEING, SPORT AND COMFORT SOLUTIONS IN TWO CHANNELS: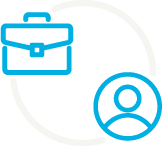 B2C
directly to consumers
Get our products via our Sidas World | UK webshop >>>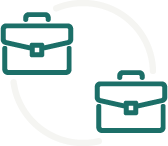 B2B
to professional customers who are users or resellers of our solutions.
Get our products and services by registering to our Trade Portal>>>
---