POINT6: THE BOUNDARYLESS ART OF WHAT WE DO…
---
To some it's simply a sock.
To us, it's a lifetime's work. Merino is naturally magical – keeping you warm in the cold and cool in the heat while being naturally odor resistant. As pioneers in wearable wool, we know that wool is a gift and as such we treat it that way. At Point6 our boundaryless pursuit means we craft our wool not manufacture it.
Sustainability starts on the farm. We only work with a select group of family-run farms in New Zealand. These families have been caring for sheep for generations and ensure our wool comes from open-range sheep that are raised ethically.
Not all wool is created equal. We painstakingly select only the most consistent wool fibers, resulting in wool that is softer and more durable.
Designed with you in mind. We work with top athletes to design each sock for its specific sport and use. We're by their side as they push the limits, adjusting our designs and features to increase performance, feel, and comfort to give you better quality.
100% fewer chemicals. Our technology protects nature and the wool by using only air and renewable electricity to plasma clean the fibers … it's called Naturetexx® and it's awesome.
25% more durable. You feel the difference in our socks, because we Compact Spin the wool (vs Ring Spun) resulting in yarn that is softer, less bulky, and 25% more durable.
Put simply, they are the BEST socks in the world!!! We guarantee it, FOR LIFE.
HIKE // RUN // BIKE // SKI // PLAY
Trade Enquiry Form
Get in touch with us with your enquiry
Our distribution channels
TO REACH A GREATER NUMBER, POINT6 MERINO WOOL PRODUCTS ARE PROVIDED IN TWO CHANNELS: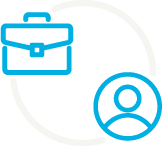 B2C
directly to consumers
Get our products via our Sidas World | UK webshop >>>
---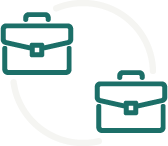 B2B
to professional customers who are users or resellers of our solutions.
Get our products and services by registering to our Trade Portal>>>
---