THERM-IC
---
Therm-ic has a long history, which began with the invention of heating systems for ski boots. Building on the developments and patented technologies of the last 20 years, our range of products now includes a variety of high-quality solutions in the field of portable heating systems, which are proven to provide warmth.
We became cold experts, and our know-how was requested more and more often. Our team started talking to people around the world, convincing brands, companies and end-consumers that there was a real solution to cold in the extremities.
---
It is important…
to take care of our hands and feet in all circumstances. When the body's endogenous insulation is insufficient, external insulation is necessary for a balanced body temperature and well-being. The aim is to keep your body in the ideal comfort zone, eg. A temperature of 37° C.
Therm-ic: Product Pillars
Our distribution channels
TO REACH A GREATER NUMBER, THERM-IC WELL-BEING, MEDICAL AND COMFORT SOLUTIONS ARE PROVIDED IN TWO CHANNELS: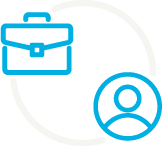 B2C
directly to consumers
Get our products via our Sidas World | UK webshop >>>
---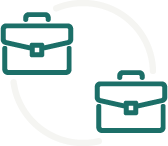 B2B
to professional customers who are users or resellers of our solutions.
Get our products and services by registering to our Trade Portal>>>
---